For over 100 years through the beautiful Wipper Valley
The Wipperliese celebrated its round birthday last year. Even though the birthday party on the popular regional rail route had to be canceled, the route is still in operation.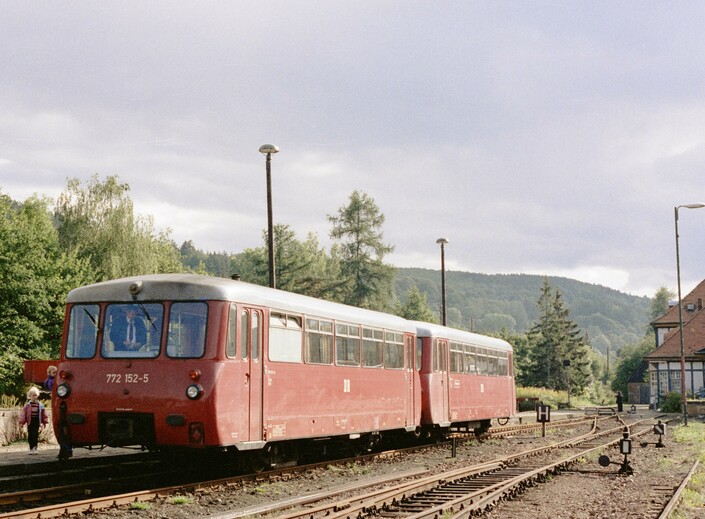 In 1920, the railroad line through the Wippertal valley was ceremoniously inaugurated - as a connection to the Berlin - Blankenheim line. The railroad line through the Wippertal is exactly 19.994 km long. For a long time, freight trains ran on it, but they also carried passengers. The romantic journey attracted excursionists early on. The train travels at a leisurely pace over the Mansfeld Viaduct, past the Vatterode Pond recreation area and through the Rammelsburg Tunnel. The train runs every two hours from Easter to the end of October on weekends, public holidays and on the first and third Wednesdays of the month between Klostermansfeld and Wippra. Currently, of course, with - self-sewn - masks and safety distance among the passengers.
A colorful festive weekend was to commemorate the opening 100 years ago at the beginning of April. A big station festival in Klostermansfeld/ Benndorf was planned. A double anniversary with Germany's oldest operational narrow-gauge railroad, the Mansfelder Bergwerksbahn, which was celebrating its 140th birthday at the same time. The Corona pandemic prevented the big celebration. However, events in the anniversary year are not to be completely dispensed with on both lines. The operators provide information on what will take place during the year and on the current timetable on their websites:
Article published in May 2020.