More frequent, faster and more direct: this is how trains are to travel from Bernburg to Halle and Magdeburg in the future. This will make Bernburg even more attractive as a place to live, work and study.
Calbe, Nienburg and the university in Strenzfeld will also benefit from the new frequency of the Salzlandbahn.
More often: Trains to Halle and Magdeburg are to run every hour in the future - at least during the week. That's twice as often as today and makes rail travel even more flexible.
Faster: The expansion of the lines will significantly shorten travel times. The journey from Bernburg to Magdeburg will be around 10 minutes faster in future (journey time approx. 45 minutes).
More direct: The new direct connections from Bernburg to Halle and Magdeburg make for relaxed travel. The sometimes necessary changes in Güsten or Calbe (Saale) Ost are no longer necessary.
To ensure that the new service can become a reality in a few years, the state of Saxony-Anhalt is now working with Deutsche Bahn to drive forward the expansion of the rail line. At the same time, the financing of the additional journeys is being clarified. If everyone pulls together, the new Salzlandbahn could arrive before the end of the decade.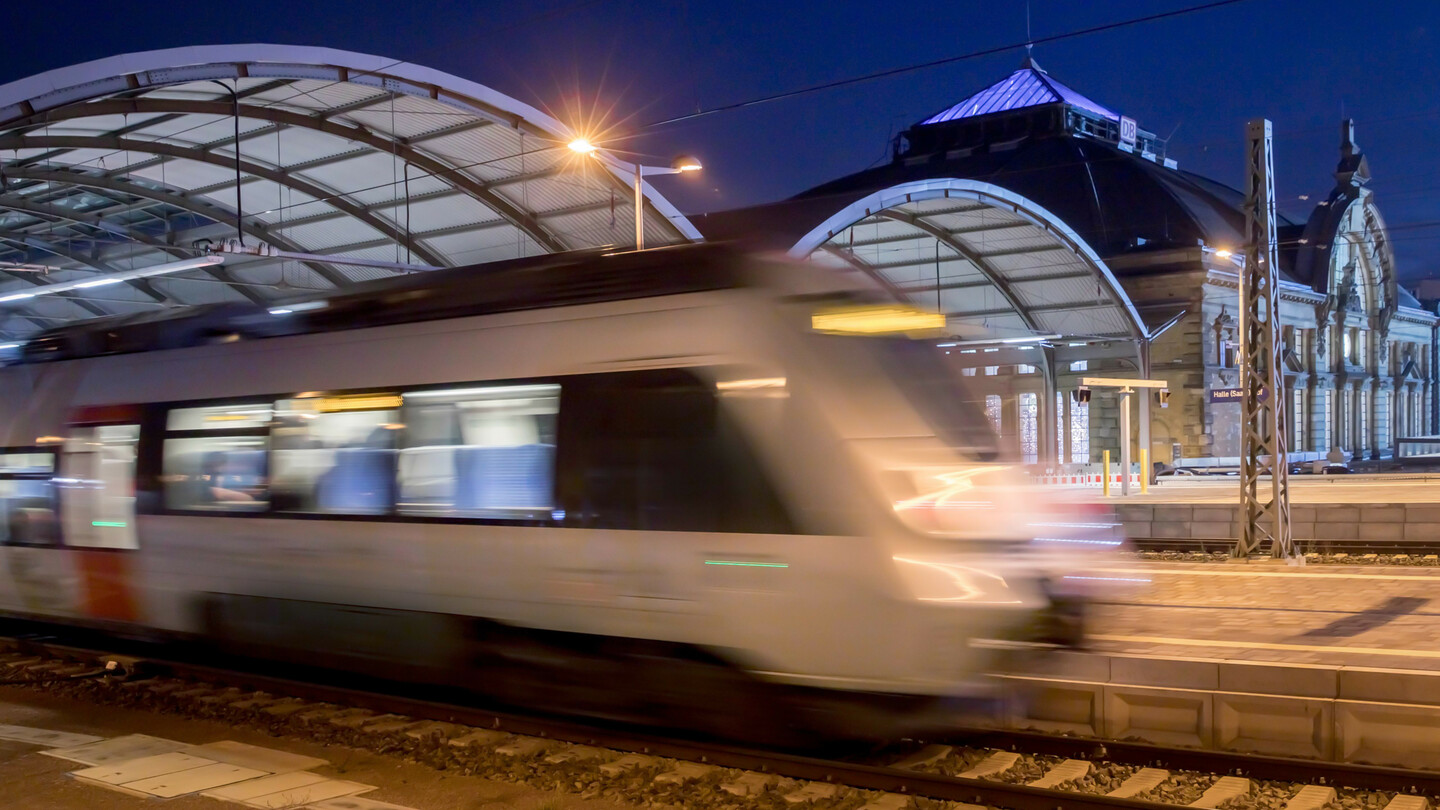 Our plan for Saxony-Anhalt
Saxony-Anhalt is making the state's Bahn-Bus-Landesnetz fit for the future. Over the next few years, the range of routes and journeys is to be expanded step by step - the goal is a statewide hourly service.
Many smaller towns and medium-sized centers will then be better accessible. Around the major cities, the S-Bahn systems and the PlusBus network are to be expanded. This is a long-term task that will take a lot of time and energy. But it will be worth it for the country, its citizens and the climate.
In our info flyer we have compiled all the essential content on the Salzlandbahn project for you.
Here you can easily download the flyer.