PlusBus 350 connects Zörbig and Halle
Fast, direct and environmentally friendly: the PlusBus line is reliably there for you.
These are your advantages:
Mobility at hourly intervals: Whatever you have in mind - the PlusBus 350 is there for you Monday to Friday from 5 a.m. to 8 p.m. at reliable hourly intervals. The last return trip from Halle departs at around 10 p.m.
More service at the weekend: On weekends, buses run every two hours from 8 a.m. to 8 p.m.
No stress, no need to look for a parking space: The PlusBus 350 takes you quickly and directly to Halle. There it stops at Frohe Zukunft, Am Steintor and the main train station. Sit back and let us take you safely and relaxed to Halle and back!
Mobile in Halle: Your bus ticket entitles you to continue your journey by streetcar, bus and S-Bahn within the Halle city area. You don't need to buy a new ticket and you save money, too.
Do something good: With every bus ride you reduce car traffic and thus contribute to a better quality of life, more safety and cleaner air in the city and the country.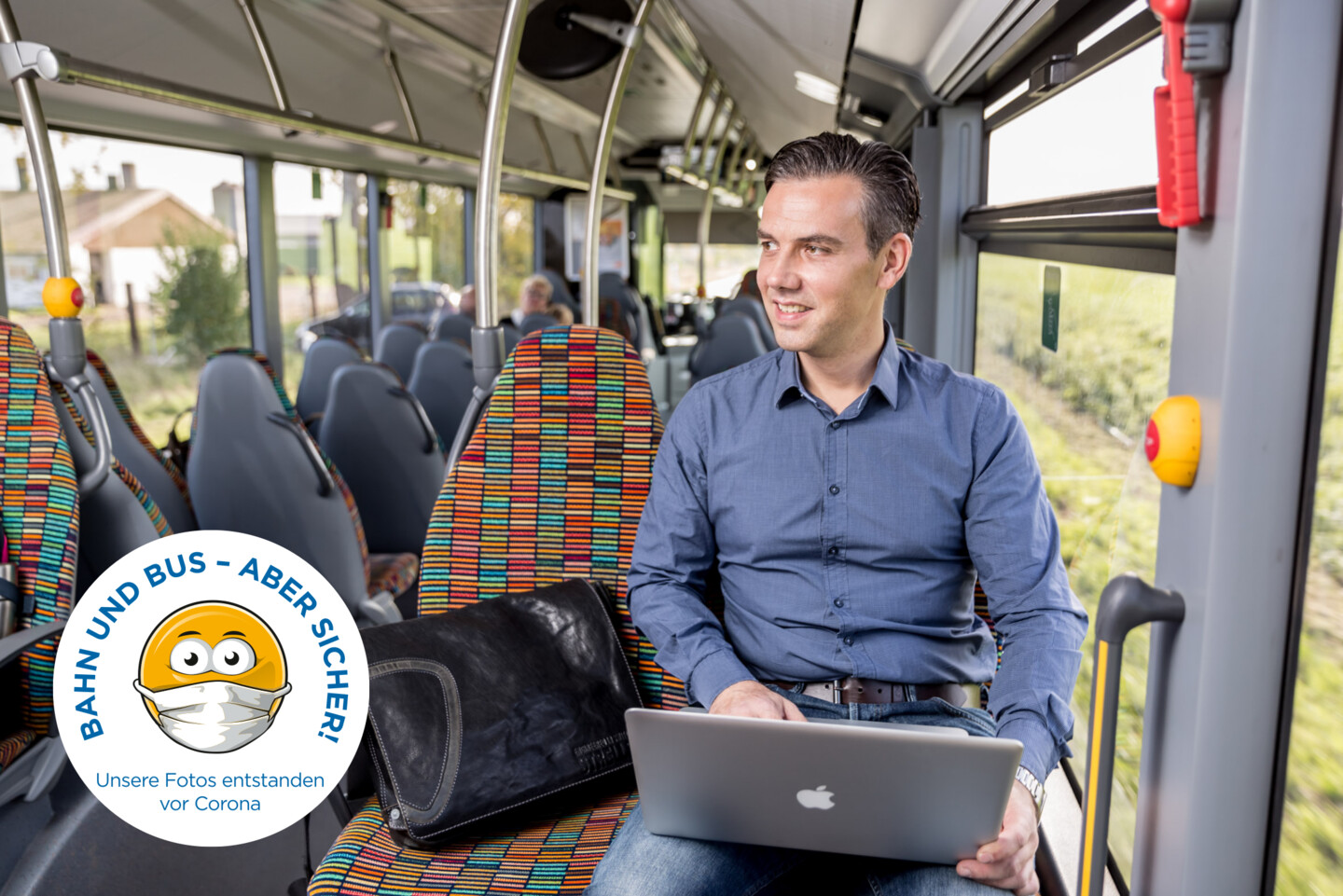 | Ticket | price normal | price reduced |
| --- | --- | --- |
| Single ticket | 5,10 € | 3,10 € |
| 24-hour ticket | 11,70 € | 7,00 € |
| Weekly ticket | 46,10 € | 36,90 € |
| Monthly ticket | 135,70 € | 108,60 € |
You can buy your ticket conveniently from the bus driver.
Your advantages on the regional Bahn-Bus-Landesnetz:
Sachsen-Anhalt ticket: is recognized on line 350.
BahnCard: Holders of a valid BahnCard 25, 50 or 100 receive a one-way ticket at a reduced rate (child) when presenting it on bus line 350.
Free bicycle transport: You can take your bicycle with you free of charge (capacity limited).
Just keep going - that's how it works
As a passenger on PlusBus line 350, you are also mobile in Halle, because your ticket entitles you to continue your journey with the streetcar, bus and S-Bahn within the city. So you don't have to buy a new ticket when you change buses, and you save money, too.
However, since the buses cross the border of the Mitteldeutschen Verkehrverbunds (MDV) on their journey from Zörbig to Halle, there are some special features to be aware of:
The above explanations also apply to the return trip to the places mentioned.
With the INSA timetable information you can find the fastest connections. Simply enter your start and destination and off you go!
Bus timetable for line 350
With the handy bus timetable you always have all important details about line 350 in view. The timetable contains all stops and the corresponding departure times. In addition, there is an overview map, fare tips and information on connection possibilities.
Here you can easily download the bus timetable for line 350.