With the PlusBus 300 every hour from the Altmark to Wolfsburg
Please get in! Our new PlusBus takes you to Wolfsburg comfortably and without changing trains – every hour from Beetzendorf and Klötze, every two hours from Salzwedel. This is how public transport works in the country!
These are your advantages:
Fast and direct: The PlusBus 300 overcomes borders. With the first direct bus connection from Altmarkkreis Salzwedel to Wolfsburg, you can now reach your destination quickly and comfortably.
Hourly service for Beetzendorf and Klötze: From Monday to Friday, the buses between Beetzendorf, Klötze and Wolfsburg run at hourly intervals - from early morning to late evening. There are extra runs at the change of shift at the VW plant. On weekends, Line 300 runs every two hours.
Plus for Salzwedel: The PlusBus 300 runs from Salzwedel to Wolfsburg every two hours. Line 100 offers additional travel options: It connects with Line 300 in Klötze for the onward journey to Wolfsburg. The reverse is also true on the way back. So you can also get from Salzwedel to Wolfsburg every hour.
From Wolfsburg to the rest of the world: Wolfsburg is a great destination for leisure and shopping. If you have larger destinations, simply continue your journey from here with the ICE. The PlusBus 300 has connections!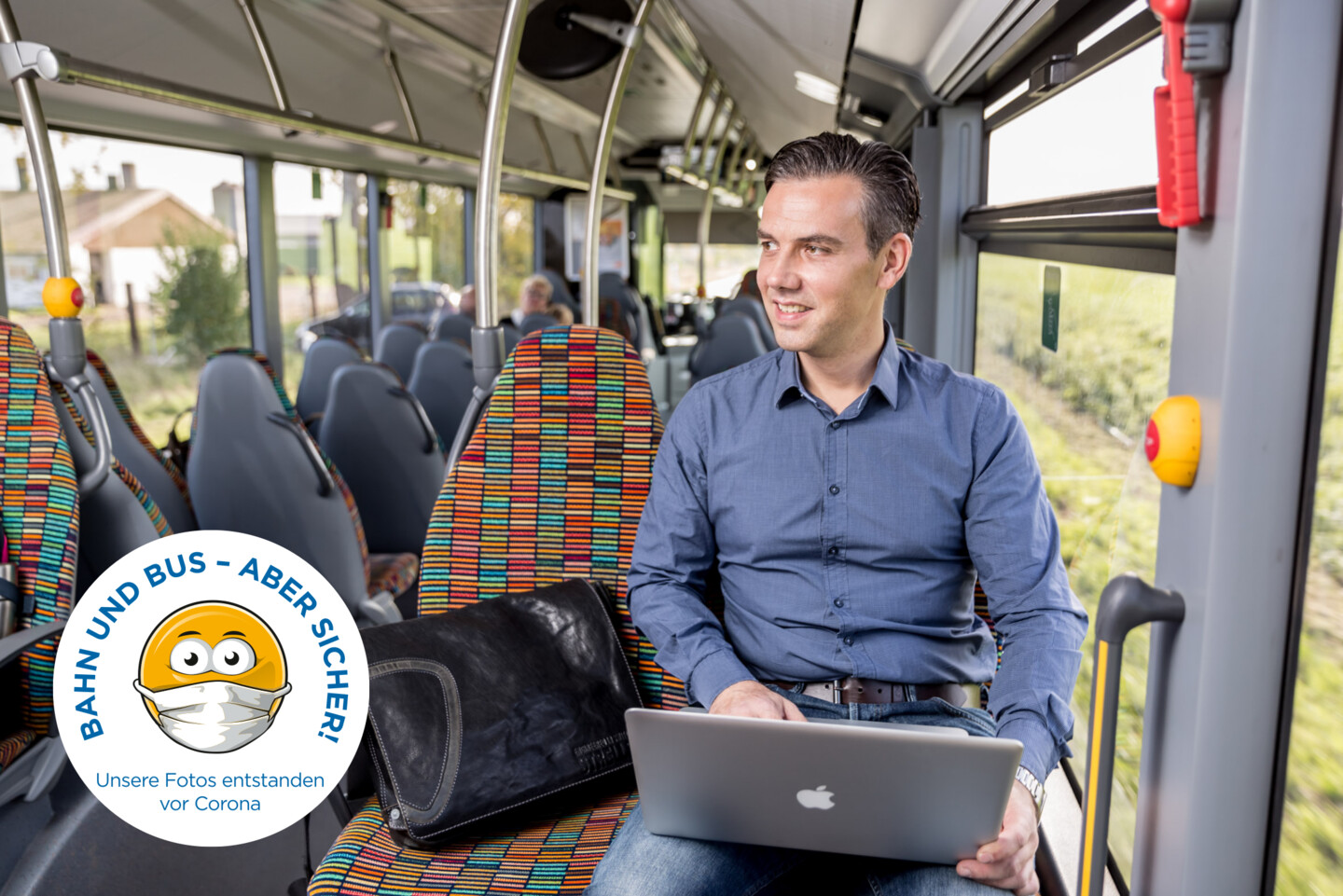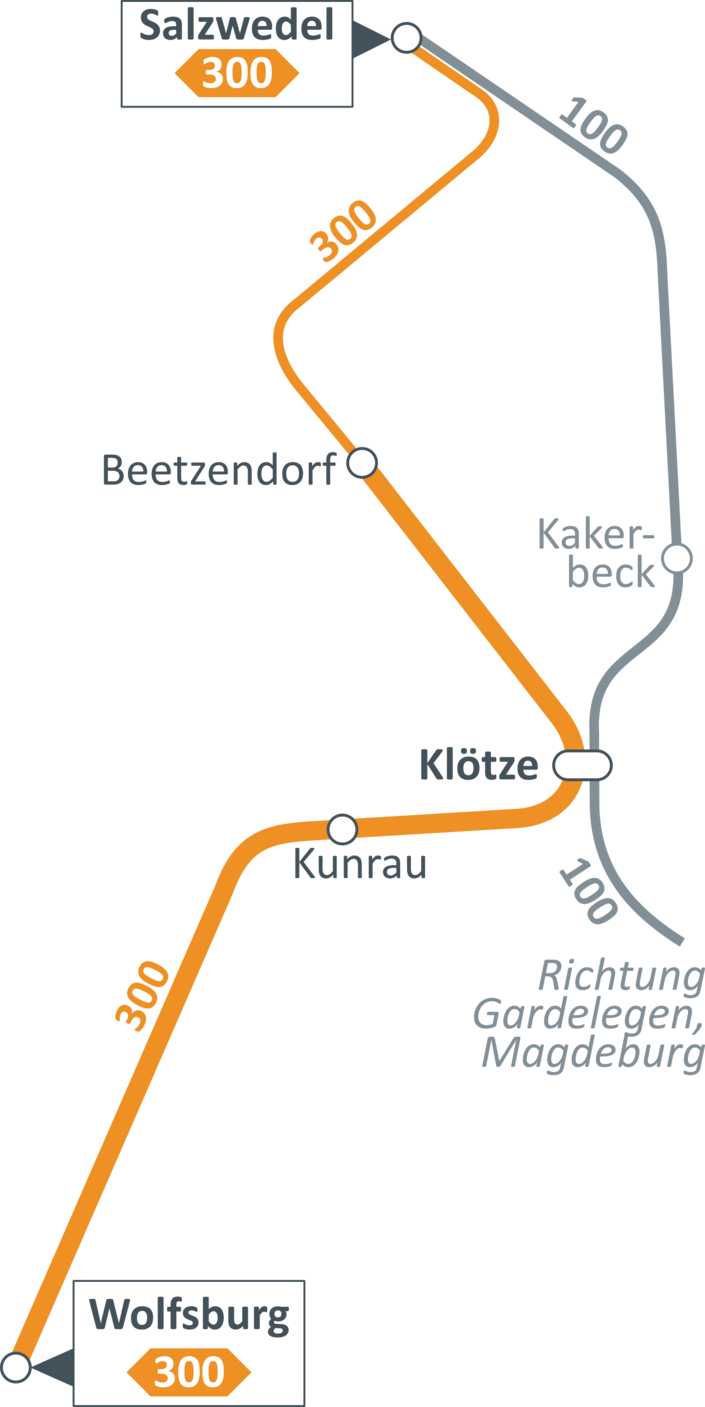 The PlusBus line 300 runs from Salzwedel via Beetzendorf and Klötze to Wolfsburg. Between Salzwedel and Beetzendorf the buses run every two hours, between Beetzendorf and Wolfsburg they run every hour from Monday to Friday.
Between Salzwedel and Klötze you can also use the PlusBus line 100. It has a connection to line 300 in Klötze.
New since 01.01.2021: Line 300 may now also be used for trips with origin and destination in Lower Saxony. There are no more restrictions!
| Ticket | price normal | price reduced |
| --- | --- | --- |
| Single ticket | 4,40 € | 3,10 € |
| Weekly ticket | 37,00 € | 27,80 € |
| Monthly ticket | 123,20 € | 92,40 € |
| Ticket of ten | 39,60 € | 27,90 € |
You can buy your ticket conveniently from the bus driver.
Your advantages in the Bahn bus state network:
Sachsen-Anhalt ticket: is recognized on line 300.
BahnCard: Holders of a valid BahnCard 25, 50 or 100 receive a one-way ticket at a reduced rate (child) when presenting it on bus line 300.
Free bicycle transport: You can take your bicycle with you free of charge (capacity limited).
Use the INSA timetable information to find the fastest connections. Simply enter your start and destination and off you go!
Bus timetable for line 300
With the handy bus timetable you have all important details about line 300 always in view. The timetable contains all stops and the corresponding departure times. In addition, there is an overview map, fare tips and information on connection possibilities.
Here you can easily download the bus timetable for line 300.