Now hourly: The PlusBus 100 runs Monday through Friday at an attractive and easy-to-remember hourly frequency - even during the vacations. This means you can travel more spontaneously and flexibly and save time. On weekends, Line 100 runs every two hours.
New express trips: Mondays to Fridays, every second trip between Salzwedel and Gardelegen runs as the Altmark-Heide-Express on the shortest route via the federal highway 71. Line 100 thus saves almost 20 minutes compared to the previous timetable.
New route via Klötze: From Monday to Friday, every second trip also stops in Klötze. This means that you can travel from Klötze to Gardelegen and Magdeburg without changing trains, and to Salzwedel more often than before. On weekends, line 100 always travels via Klötze.
Connection to Kalbe: In Kakerbeck and Wiepke there are reliable and convenient connections to and from Kalbe. Buses there continue to run every two hours.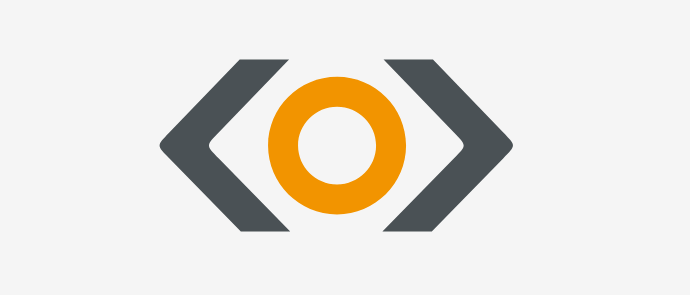 With this sign you drive well
Saxony-Anhalt ensures strong local transport! With the regional Bahn-Bus-Landesnetz, you can get to all parts of the state every day from early morning to late at night. The state network includes all regional trains and suburban trains as well as selected bus lines. If there is enough space, you can take your bicycle with you free of charge. You can recognize the Bahn-Bus-Landesnetz by the sign <O> Mein Takt.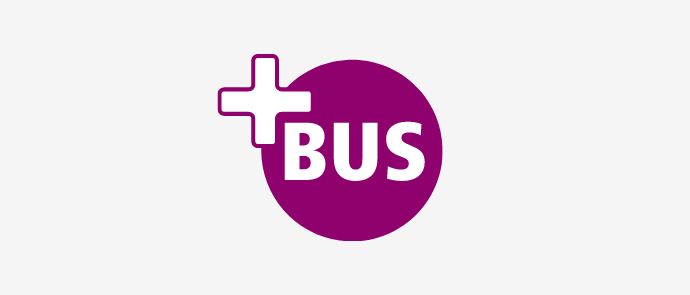 What is the PlusBus?
The PlusBus is the premium product in regional bus transport in Central Germany and Brandenburg. At hourly intervals Monday through Friday from 6 a.m. to 8 p.m. and with trips on weekends, passengers can connect with S-Bahn or regional trains. More and more lines in the state's Bahn-Bus-Landesnetz also meet PlusBus quality standards - at all times and completely independently of school and vacation times.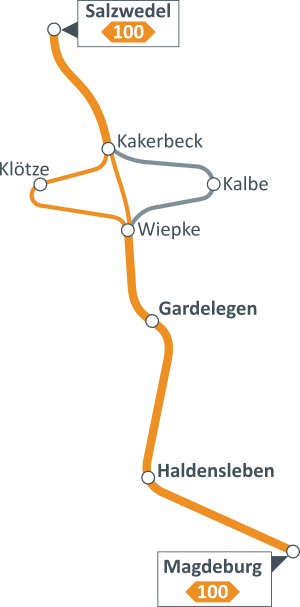 Bus line 100 has been running twice as often as before since May 1, 2020. The new Plusbus runs every hour from Monday to Friday between Salzwedel, Gardelegen, Haldensleben and Magdeburg. On weekends, the line runs every two hours.
On Mondays to Fridays, every second trip between Salzwedel and Gardelegen runs directly via the B71 highway. This route is significantly faster than the previous route. All other trips go via Klötze, creating new attractive direct connections, e.g. to Magdeburg.
Kalbe is served by a connecting bus on Line 100, which shuttles between Kakerbeck and Wiepke, where it is linked to the PlusBus line.
Bus timetable for line 100
With the handy bus timetable you always have all important details about line 100 in view. The timetable contains all stops and the corresponding departure times. In addition, there is an overview map, fare tips and information about the connection possibilities.
Here you can easily download the bus timetable for line 100.