Saxony-Anhalt ensures a strong local transport! With the Bahn-Bus-Landesnetz, you can get to all parts of the state every day from early morning to late at night. The state network includes all regional trains and suburban trains as well as selected bus lines.
Who is behind <O> Mein Takt?
<O> Mein Takt is a brand of Nahverkehrsservice Sachsen-Anhalt (NASA) GmbH. NASA is a wholly owned subsidiary of the state of Saxony-Anhalt. On behalf of the state, it plans, orders and finances local rail passenger transport. NASA does not operate the trains itself, however, but commissions various rail transport companies such as DB Regio or Abellio to do so.
The counties and independent cities are responsible for organizing bus services. Bus lines that operate on particularly important routes are part of the state's Bahn-Bus-Landesnetz and must meet the quality standards set by the state. The state of Saxony-Anhalt provides funding for this and also handles some of the marketing. The public transport plan of the state of Saxony-Anhalt regulates which routes belong to the Bahn-Bus-Landesnetz.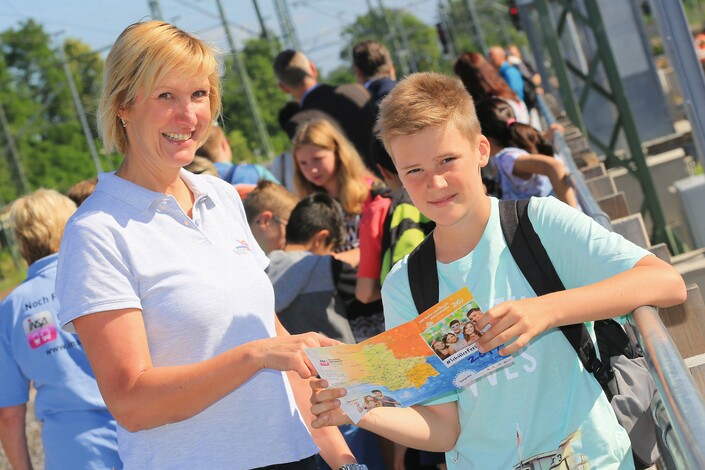 Do you still have questions about trains and buses?
The mobility project ""On the move by train and bus"" is aimed at schools and after-school programs such as clubs and associations. We come to you and teach you how to use the train and bus - completely free of charge!